Get 10% OFF your tCheck Potency Tester
Celebrate the Freedom of Mindful Consumption
Ready to embrace the incredible potential of responsible herbal use?
As we enter a new era of medicinal herb acceptance, it's crucial to understand the potency of the products you consume. Whether you're seeking relief from chronic pain or simply looking to enhance your well-being, having accurate information about the cannabinoid levels in your herb is essential… that's where tCheck comes in.
Empower yourself to make informed herbal consumption decisions
We're thrilled to announce our special 4th of July Sale, where you can enjoy a 10% discount on all our potency testing bundles.
Shop Now
Offer valid June 30-July 5
Why Choose tCheck?
The tCheck Potency Tester is a revolutionary device designed to empower responsible plant medicine users like you. Our cutting-edge technology enables you to measure the potency of your raw flower, infusions, tinctures, and concentrates with accuracy and ease. With just a few simple steps, you can gain valuable insights into the true strength of your products, helping you make informed choices about dosage and consumption.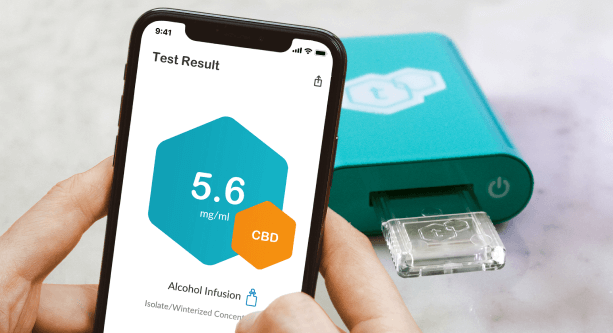 Benefit from Responsible Cannabis Use
Research shows that responsible use of medicinal herbs can have profound positive effects on general wellness and pain management. For individuals in the 40-60 age range, this can be particularly transformative. With tCheck, you can take control of your herbal experience and optimize its potential benefits. Say goodbye to guesswork and embrace the power of knowledge!
Learn More
Unlock a World of Possibilities
Imagine having the ability to tailor your plant medicine consumption to your specific needs. By understanding the potency of your herb, you can find the perfect balance for pain relief, relaxation, and overall wellness. tCheck empowers you to experiment and find what works best for you, providing a safe and enjoyable experience every time.
Compare Products
Embrace the power of informed consumption and discover the freedom that comes with responsible, sustainable use
Shop now and unlock a world of possibilities!
Shop Now
Offer valid June 30-July 5